Body
When you log in to your Dashboard on Alicanto Consult, we have organized the display of each item for you to provide more information.
We now show the reason for scheduling a consult.
You will now be able to see the date of the case was created, the date of the last time case was edited, and the date of the last comment made on a case.
You will also be able to see how many comments have been made to a case since you last viewed it. Click on the link to go to the comment.
The red color on the case means it is has been labeled urgent. The group coordinator can enable fields for the case, and one of them is the urgency of response.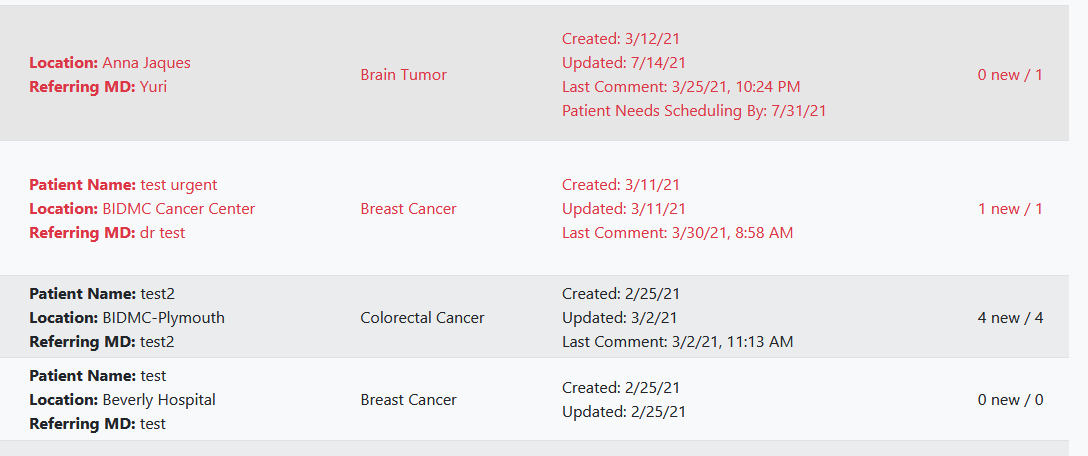 You can also click on one of the following headers on the dashboard page to sort the dashboard.